The Accordion Festival takes place 16-18 November at the Royal College of Music in Stockholm. Participants are accordeon players at Music College in Stockholm and Malmö - Anita Agnas & Lars Holm with students, guests and friends.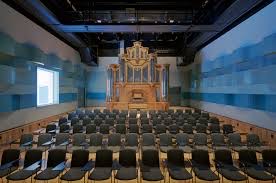 FRIDAY 16 NOVEMBER
19.00 Opening Concert with accordion students from Royal College of Music in Stockholm with friends:
Milan Rehak, Grigore Vacari, Mara Peiseniece, Irina Serotyuk and Daniel Eliasson.

SATURDAY 17 NOVEMBER
10.00 Festival Ensemble Come and play ensemble along with instructors Håkan Andersson, Lars Holm, Tommy Nilsson and Bengt Olausson.
13.00 Young Talents students The future artist from the music schools in Sweden.
14.30 Concert Listen to young accordionists from Finland and Prag Music Conservatory.
16.00 Baroque accordion and Tango! Music from 1799 in combination with a brand new piece for accordion.
17.30 Meeting with Masters with a secret international guest. Håkan Andersson and Tommy Nilsson presents a new, exciting and sensational material.
19.00 International guest artist: Hanzhi Wang China.

SUNDAY 18 NOVEMBER
10.00 Seminar Anders Grøthe presents accordion teaching in Norway.
11.00 Never alone Matti Andersson introduces his new soloalbum.
13.00 The Andrew Walter Scholarship the receiver of the Walter scholar ship 2018 is presented.
14.00 Jubileum and Gala Concert
The Swedisch Accordion Society celebrates 50 years as association along with The Festival Ensemble and famous Swedish accordion players and international guests:
Anita Agnas, Lars Holm, Milan Réhak, Mara Peiseniece, Irina Serotyuk, Grigore Vacari, Hanzhi Wang, Håkan Andersson, Magnus Jonsson, Tommy Nilsson, Bengt Olausson, Börje Wessman, Tony Iivonen, Andreas Nilsson, Ladislav Horàk, Pierre Eriksson, Nils Fläcke, Jörgen Sundeqvist, Päivi Mettälä, Mirco Patarini, Anna Ouff-Gröthe, Viva-Maria Sarenkylä, Sibelius-Opisto Youth Accordion Orchestra.